Last saturday, the 22nd of July, the 1st Sprintermeeting took place at the Cologne Radstadion. Aurora had the chance to meet some of the riders in person, especially those who ride the Aurora velcro straps in their competitions. They get good feedback and also talk with Sebastian Döhrer and Tobias Wächter. Also Maximilian Levy and Kristina Vogel will sport the Aurora velcro straps during their races at the Olympic Games in London. From what Aurora saw at the Sprintermeeting, they would say that they both definitely go for Gold in London. Maximilian Levy won first place in the Sprint against Robert Förstermann and also set a new record time at the Cologne track! Besides these two riders, Tobi Wächter tested a new custom version of the AURORA velcro straps during his races. The first feedback was good and Aurora hopes that their gear will help all of them during their upcoming races.
75GRAD wants to give some big respect for this!!! Most of the German track riders will use Aurora straps at the Olympic Games 2012 in London.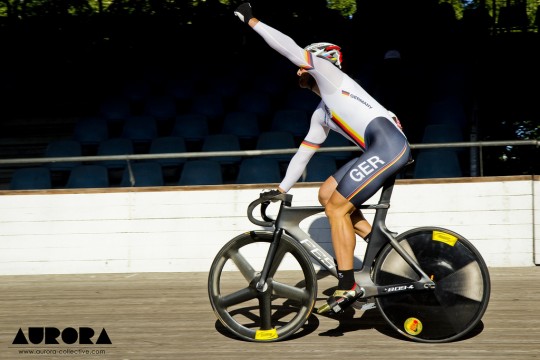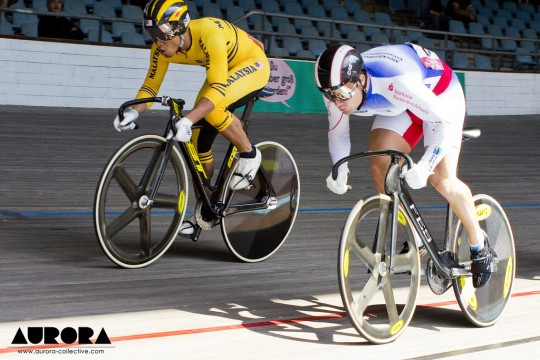 By the way, those new FES track bikes looking beasty!
Via Aurora