Strange things are going on since the fixed gear hype arrived in Jakarta (Indonesia). The rich side of the society seems to be able to push the levels of money over sense.
This seems to be the most expensive real pro-track bike ridden on their streets now – a brandnew Look L96 with Lighweight Rundkurs track wheels.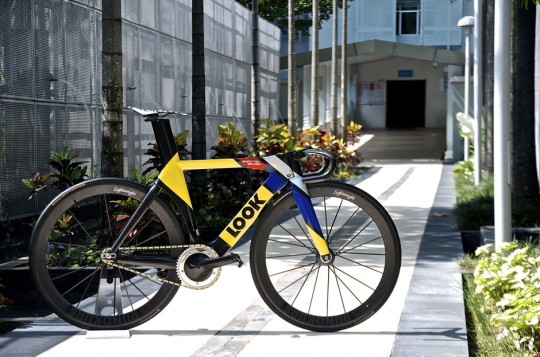 More pictures and details HERE.